Vietnam's Ho Chi Minh City Aims To Attract $54 Billion Foreign Investment
10th May 2019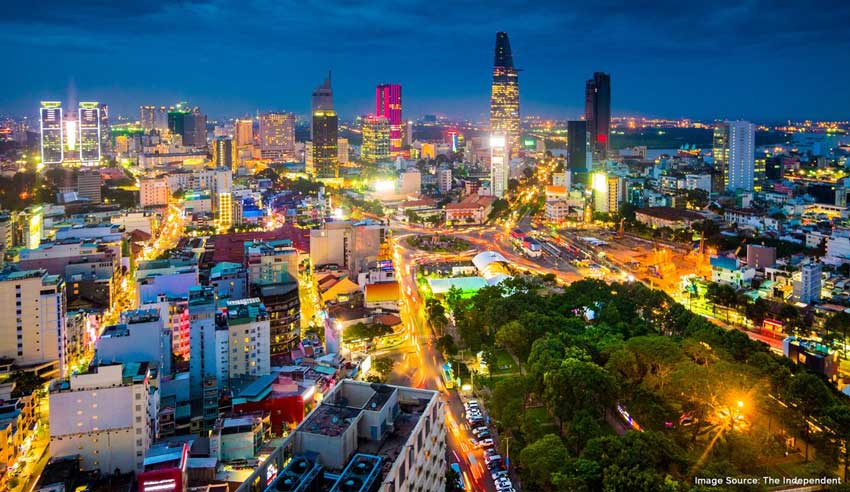 Ho Chi Minh City in Vietnam targets to attract as much as US$53.8 billion
in foreign investments in 210 projects in the infrastructure, transportation,
services, education, and healthcare sectors, city officials said at a
conference on 8 May.
Ho Chi Minh City, which has a population of more than 8.6 million people,
will be seeking US$41.9 billion in investment in 85 projects in the
transport sector, followed by US$2.1 billion worth of investments in 36
infrastructure projects, Vietnamese newspaper VnExpress reported , citing
city party leaders and officials.
The city will also aim to attract foreign investment in 29 projects in urban
refurbishment, 15 projects in culture and sports, 14 in each of education
and tourism and entertainment, nine projects in commerce and services,
six projects in healthcare, and two projects in agriculture.
Ho Chi Minh City sees itself as a gateway to the market in Southeast Asia
and also aims to become a smart city.
In 2018, the city attracted more than US$7 billion in foreign direct
investment (FDI), which accounted for 22 percent of all FDI into Vietnam.
Ho Chi Minh City hopes that the new investments will help it achieve
economic growth of 8.5 percent, VnExpress quoted City Party secretary
Nguyen Thien Nhan as saying at the conference.
In the first quarter of 2019, Ho Chi Minh City registered 7.64 percent
growth in its gross domestic product (GDP), according to Vietnam's
Ministry of Planning and Investment.
Total foreign investment in Ho Chi Minh City stood at US$1.55 billion in
the first quarter of 2019, up by 20.4 percent compared to the first quarter
of 2018. The real estate sector attracted the bulk of foreign investment,
52.7 percent, followed by science and technology with 19.4 percent.