UK, Indonesia Launch Exploratory Trade Talks
1st November 2019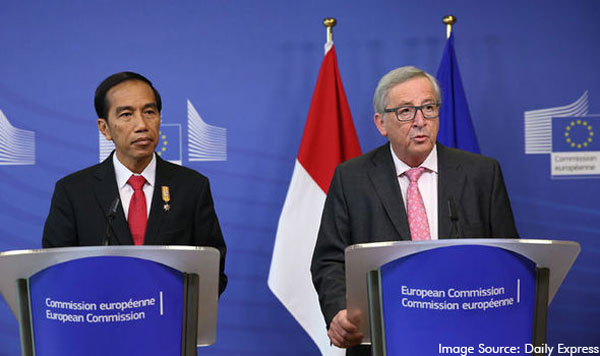 The UK and Indonesia agreed in October to shortly begin a round of exploratory trade talks to explore opportunities to boost their trade and investment relations.
Her Majesty's Trade Commissioner for Asia Pacific, Natalie Black, and Indonesia's Director General of International Trade Negotiation, Mr. Iman Pambagyo, signed in mid-October in Tangerang, Indonesia, the terms of reference that will see the UK and ASEAN member Indonesia hold a Joint Trade Review.
Trade officials from the UK and Indonesia will meet in London in December to begin the trade review, the UK government said.
Trade reviews help countries identify priority sectors in which to boost trade ties, as well as how trade barriers can be lowered or eliminated.
The UK has already held trade reviews with major economies, including India and Brazil, while it has a trade review with China ongoing.
'I am delighted to launch the Joint Trade Review with Indonesia today with the aim of identifying tangible opportunities to strengthen our bilateral trade and investment in the future," Her Majesty's Trade Commissioner for the Asia Pacific, Natalie Black, said.
"Indonesia is a key partner for the UK and we look forward to deepening our collaboration across a range of sectors, from financial services and technology to renewable energy and infrastructure," Black noted.
Indonesia, ASEAN's largest economy and one of the world's fastest growing economies, is the only G20 member from South East Asia. With the fourth-largest population globally, Indonesia is expected to be one of the top five economies worldwide by 2050.
The UK's total trade with Indonesia was worth £2.7 billion in the twelve months to March 2019, according to UK government estimates.