Top Officials Vow To Conclude RCEP Trade Talks This Year
13th September 2019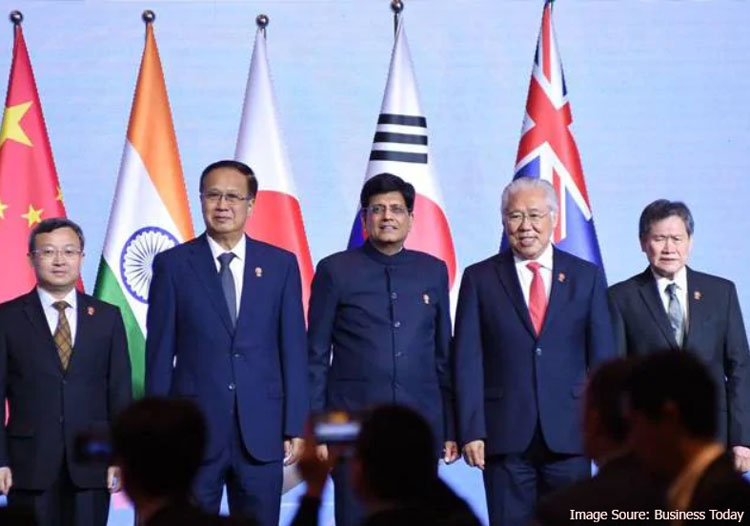 The ministers of economy of the countries negotiating the Regional Comprehensive Economic Partnership (RCEP) pledged on 8 September to conclude the talks for what would be the world's largest trading bloc by the end of 2019.
The RCEP participating countries are the 10 ASEAN member states and ASEAN's free trade agreement partners: Australia, China, India, Japan, Korea, and New Zealand.
Once the trade pact is concluded, it would create a market of more than 3.5 billion people accounting for around 30 percent of global trade.
"After seven years, negotiations have reached a critical milestone as the ministers are resolved to address the outstanding issues and conclude the pact," the ASEAN Secretariat said in a statement after ministers met in Bangkok on 8 September.
Concluding negotiations for RCEP in 2019 will provide much-needed stability and certainty to benefit regional supply chains as well as the global markets for trade and investment, ASEAN reckons.
"Continuing uncertainties in trade and investment environment have dampened growth outlook across the world, with likely impact on businesses and jobs, adding to the urgency and imperative of concluding the RCEP," the ministers said in a joint statement after their meeting in Bangkok.
At a previous intersessional ministerial meeting in Beijing on 2-3 August, the ministers had reviewed the developments in the negotiations, noting that "as growth outlook remains overcast by rising uncertainties, it is in the region's collective interest and highest priority to conclude a modern, comprehensive, high quality, and mutually beneficial RCEP in 2019, as mandated by the 16 RCEP Leaders."
"The Ministers were pleased to note that over two thirds of market access negotiations have reached mutually satisfactory outcomes, and that work on the remaining areas are being intensified through constructive engagements at all levels," they said.
Trade remains a powerful tool to boost income and employment, increase productivity, incentivise innovation, and achieve inclusive and sustainable development, the leaders noted.