Singapore Turns To Tech To Attract More ASEAN, Chinese Tourists
19th April 2019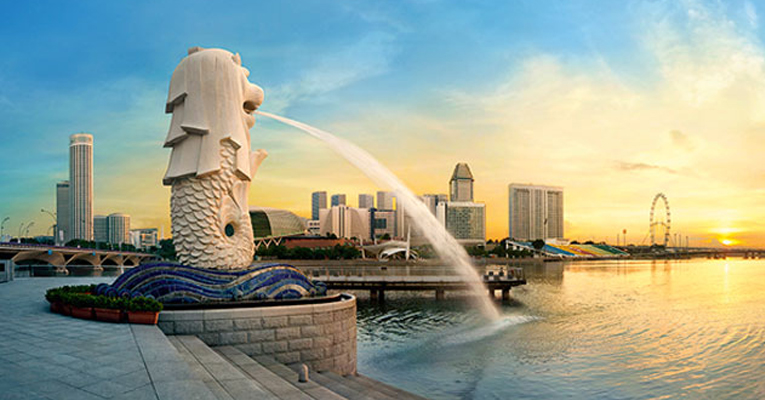 Singapore has signed partnership deals with e-commerce giant Alibaba
and with Southeast Asia's largest technology company in the travel and
lifestyle industry, Traveloka, in a bid to attract more tourists from China
and from the major ASEAN markets to Singapore.
The Singapore Tourism Board (STB) signed on 16 April a memorandum of
cooperation (MOC) with Traveloka to promote Singapore as a preferred
destination for visitors from five major Southeast Asian markets:
Indonesia, Malaysia, the Philippines, Thailand, and Vietnam.
The deal will cover three major areas: information sharing, marketing
campaigns, and content generation. STB and Traveloka are committed to
co-investing in marketing campaigns to market Singapore in the five
major ASEAN markets.
"STB's partnership with Traveloka forms part of our overall strategy to
better engage our visitors from our key markets," STB's Chief Executive
Keith Tan said.
"We are pleased to work with Traveloka, which is a leading travel platform
in the region, to promote Singapore as the preferred destination for
travellers in Southeast Asia," Tan noted.
According to STB, tourists from the five major ASEAN markets accounted
for a third of total visitor arrivals in Singapore in 2018.
Singapore also signed on 16 April a three-year memorandum of
understanding (MOU) with Alibaba Group to co-develop joint marketing
campaigns and content, collaborating on inbound Chinese travellers
analytics and insights, and creating more smart tourism experiences in
Singapore for Chinese tourists.
"With a single partner like Alibaba, we will for the first time be able to
engage with visitors at every step of the consumer journey, from pre-
arrival to post-visit, through Alibaba's platforms and technologies," STB's
Tan said.