Singapore Launches Digital Platform To Boost Trade Links
28th September 2018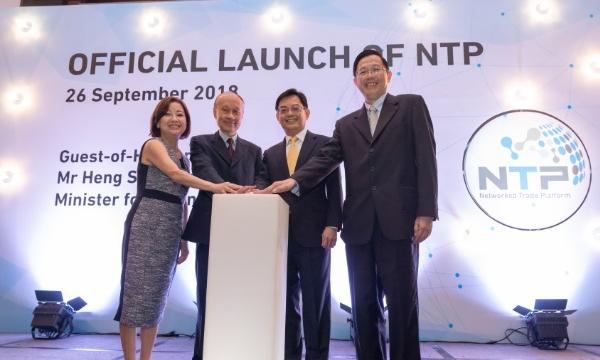 Singapore Customs launched on 26 September a new platform to
digitalise and streamline trade processes and connect participants in the
trade value chain with counterparts abroad.
The Networked Trade Platform (NTP) is developed by Singapore Customs
and the Government Technology Agency of Singapore (GovTech), with the
support of more than 20 other ministries, government agencies, and
working groups.
The new digital platform will seek to be the foundation for making
Singapore a leading trade, supply chain, and trade financing hub,
Singapore Customs said in a statement.
Nearly 800 companies from various industries, including wholesale trade
and logistics, have signed up as NTP users so far.
"NTP is a transformational platform, which will take us from a traditional
national single window which gives traders a one-stop interface for all
trade related regulatory transactions, to a one-stop interface that will
enable them to interact with all business partners, stakeholders and
regulators on trade related transactions," Singapore's Finance Minister
Heng Swee Keat said at the official launch of the new platform.
"This will help companies raise productivity, boost competitiveness, and
uncover new opportunities," Heng added.
Apart from enabling end-to-end digital trade, the platform also aims to
help traders increase operational efficiency through digitalisation, for
example sharing digital documents including invoices and permits.
The NTP will also serve as a key mode for digital trade connectivity to the
rest of the world, Singapore Customs said, noting that it was in talks with
several partners to boost trade linkages internationally.
Singapore Customs is in talks with China Customs to link up its single
window systems to facilitate trade declarations and smoothen trade flow
for businesses. Singapore is also in discussion with the Customs
Administration of the Netherlands to explore ways to achieve greater
connectivity in trade regulatory processes through technology.
The NTP is also collaborating with MUFG Bank and NTT Data Corporation
on a Proof-of-Concept which connects NTT Data's prototype platform using
blockchain technology with the NTP, to facilitate secure and efficient
cross-border trade data flows.