ASEAN's 2019 Chair Thailand Looks To Advance Digital Integration
18th January 2019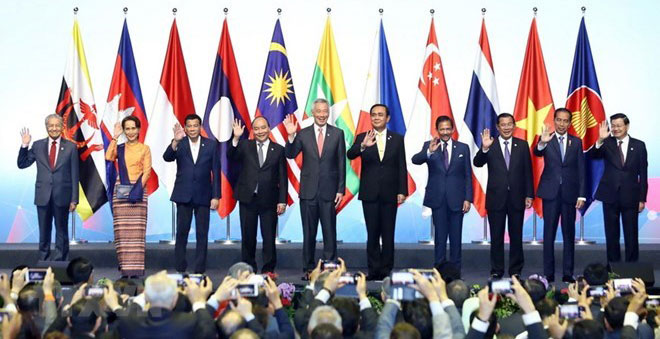 The Fourth Industrial Revolution and its ability to connect economies,
bring down barriers, and foster innovation will be the key priorities for
Thailand, which chairs ASEAN in 2019.
In a first meeting on the topic, The Special Session on the Fourth
Industrial Revolution, ASEAN ministers met in Bangkok on January 14 to
discuss the ways in which the 4IR could help the economic ties and trade
in the region.
"New technologies are bringing down barriers, connecting us better and in
new and different ways; revolutionising the nature of cross-border
relations and economic interactions across ASEAN," Secretary-General of
ASEAN Dato Lim Jock Hoi said in his welcome remarks.
The prospects of the ASEAN region have now become so closely
interconnected that member states need to work together to boost
development and inclusiveness, according to ASEAN's Secretary-General.
The economy and society of the future will have to rely on creativity,
innovation, and connectivity between technology and the production
system in order to create competitiveness and increase productivity in
driving sustainable economic growth, Sontirat Sotijirawong, Commerce
Minister of ASEAN's 2019 chair Thailand, said in his keynote speech at the
meeting.
Stable, sustainable, and inclusive economic growth can be achieved
through partnership and cooperation, the Thai minister noted.
Thailand's theme for the 2019 ASEAN chairmanship is actually 'Advancing
Partnership for Stability'. The three key economic priorities during
Thailand's chairmanship of the association are equip ASEAN in preparation
for the Fourth Industrial Revolution; enhance ASEAN's connectivity
through trade, investment, and tourism; and enable sustainable
development in ASEAN.
The 4IR tasks that Thailand has set out include working on an ASEAN
Digital Integration Framework Action Plan, an ASEAN Innovation
Roadmap, a Guideline on Skilled Labour/Professional Services
Development in Response to 4IR, on an ASEAN Declaration on Industrial
Transformation to Industry 4.0 Digitalisation of ASEAN Micro Enterprises,
and on digitalisation of ASEAN micro enterprises.