ASEAN Ministers Sign Trade, Investment Agreements
26th April 2019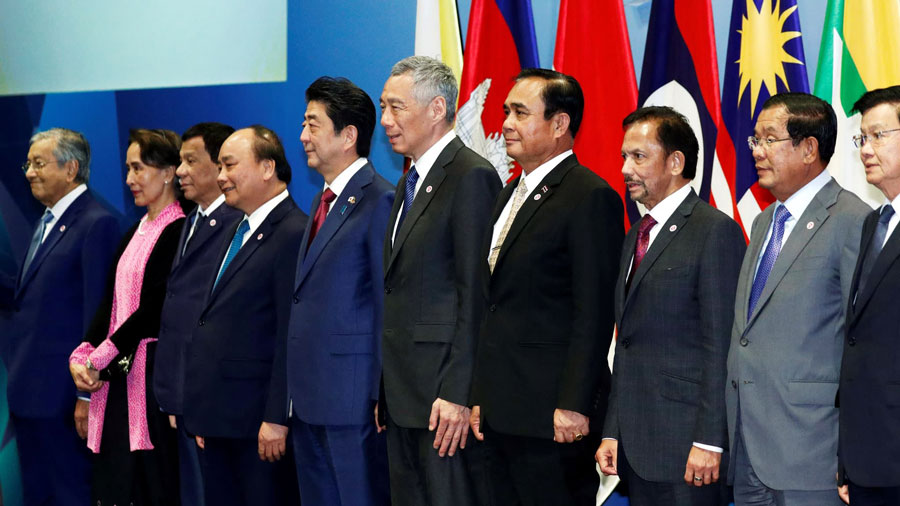 The economic ministers of the ASEAN member states signed two
agreements promoting trade and investments within the bloc at their
retreat in Phuket, Thailand, this week.
The ASEAN economic ministers signed the ASEAN Trade in Services
Agreement (ATISA) aimed at enhancing the integration of the services
sectors and creating a more liberal, stable, and predictive environment for
suppliers of services in the region.
The ministers also signed the Fourth Protocol to Amend the ASEAN
Comprehensive Investment Agreement (ACIA), which will remove barriers
to investment in order to bolster ASEAN's appeal as an attractive
investment destination.
These two agreements were negotiated last year when Singapore held the
rotating chairmanship of ASEAN.
"Against the current backdrop of trade tensions and global uncertainty,
ASEAN remains fully committed to free and open trade and regional
economic integration," Singapore's Minister for Trade and Industry, Chan
Chun Sing, said in a statement.
"These agreements will contribute to Singapore's efforts to position ASEAN
as a region of growing opportunities and seamless economic activity. As
ASEAN collectively unlocks the region's economic potential, our people and
businesses will benefit," Chan noted.
The services sector is increasingly important across ASEAN economies as
it accounts for more than 50 percent of ASEAN's gross domestic product
(GDP), according to ASEAN Secretariat's ASEAN Services Report 2017.
When implemented, the ATISA will make up the third and final part of the
"troika" of ASEAN agreements that improve ASEAN's economic
integration, together with the ASEAN Trade in Goods Agreement
(ATIGA) and the ASEAN Comprehensive Investment Agreement (ACIA).
The signing of the ATISA and ACIA agreements is expected to boost
ASEAN's gross domestic product by 5 percent over the next five years,
ASEAN's Secretary General Lim Jock Hoi said, as carried by Thai news
outlet The Nation.