ASEAN Aims To Reach RCEP Trade Deal in 2019
16th November 2018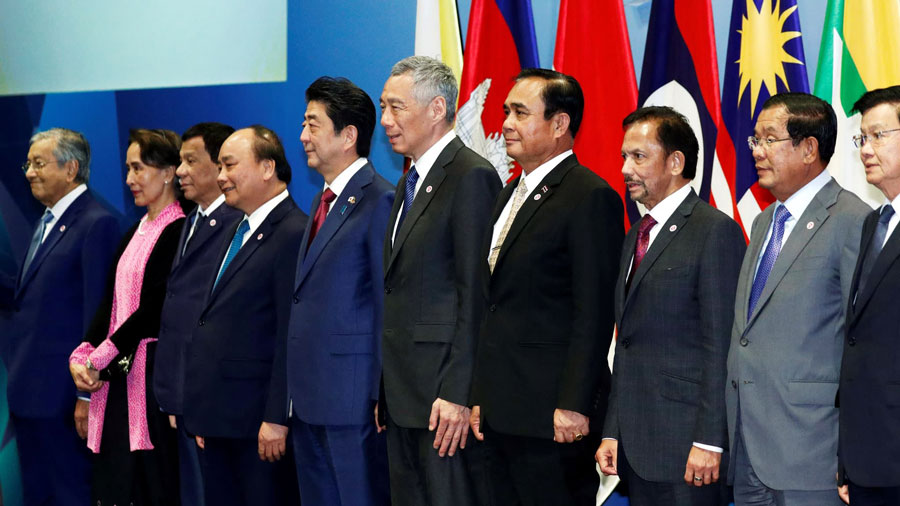 ASEAN is determined to reach a comprehensive and mutually beneficial
Regional Comprehensive Economic Partnership (RCEP) deal in 2019, the
leaders of the ASEAN member states said in a statement at the 33 rd
ASEAN Summit in Singapore this week.
The RCEP participating countries are the 10 ASEAN member states and
ASEAN's free trade agreement partners: Australia, China, India, Japan,
Korea, and New Zealand.
"We reaffirmed our strong commitment to multilateralism and
international cooperation, and remained steadfast in upholding the open
and rules-based multilateral trading system, which has underpinned the
region's economic growth over the past decades," reads the statement by
ASEAN's chair this year, Singapore.
"In this regard, we welcomed the substantial progress made in the
Regional Comprehensive Economic Partnership (RCEP) in 2018. We noted
with satisfaction that the RCEP negotiations have advanced to the final
stage, and we expressed our determination to conclude a modern,
comprehensive, high quality, and mutually beneficial RCEP in 2019. We
also expressed our commitment to uphold a global trade environment that
is open, mutually beneficial, rules-based and inclusive through the RCEP,"
the ASEAN leaders say.
The bloc's leaders also vowed to speed up infrastructure development and
financing in ASEAN by mobilising private capital. Member states also
pledged to advance financial integration across ASEAN by strengthening
private-market financing opportunities for promising ASEAN enterprises.
Southeast Asian leaders also noted progress in their efforts to promote
innovation and e-commerce, facilitate trade, deepen services and
investment integration, cultivate business-friendly regulatory
environment, and advance ASEAN's external relations.
During the summit, the ASEAN Economic Ministers signed the ASEAN
Agreement on Electronic Commerce to facilitate cross-border e-commerce
transactions. Leaders also adopted documents to advance ASEAN's smart
cities plan, and to promote green jobs for inclusive growth in the region.